Disinformation has become a business. Today's internet business models reward engagement above all else. These models monetise attention without considering the quality of the content garnering that attention, or the harm that may result. There is a robust and growing community of industry, policy, and civil society advocates pressing for reform of this ecosystem, they all need data to inform their actions.
The Global Disinformation Index was born out of this need for data, specifically the need for transparent, independent neutral disinformation risk ratings across the open web. GDI's founders recognised early on that in order to disrupt the business model of disinformation, commercial companies, researchers and policymakers alike need access to independent ratings of news sites' disinformation risk. These risk ratings are then used by advertising technology companies to ensure advertisers money and brands do not end up supporting high risk websites. Stakeholders also need strong and consistent leadership to help navigate the ever changing disinformation landscape.
Thus, GDI was established in 2018 as a not-for-profit entity built on the three pillars of neutrality, independence and transparency.
Frequently Asked Questions
What is GDI's global coverage?
As of June 2023, GDI has assessed more than 700 million websites content in over 40 languages and has evaluated websites visited by users from more than 150 countries.
Our machine learning models assess content in more than 13 languages. Ratings in other languages use a more manual approach. This combines the linguistic expertise of GDI employees and third party research partners with the use of translation tools. We understand that translation tools have certain limitations so, when these are used, we assess additional pieces of content to negate any potential translation issues.
Machine learning coverage: English, French, German, Spanish, Italian, Portuguese, Russian, Ukrainian, Korean, Japanese, Vietnamese, Chinese (traditional), Chinese (simplified).
Other notable languages: Arabic, Czech, Dutch, Serbian, Polish, Croatian, Estonian, Macedonian, Romanian, Swedish, Persian.
GDI is a not-for-profit organisation. This means that all income is reinvested in support of our mission to defund disinformation. No single funder accounts for more than one third of GDI's total income. 
Because disinformation risk ratings are a market-demanded solution to protect brand safety, GDI is funded by ad tech licensees of its dynamic exclusion list. Funding for GDI's research is also provided by philanthropic organisations who seek expert analysis of the level of disinformation risk present in a country's online news media market. We also receive funding from governments for specific internationally-focused research projects. 
To maintain independence, GDI does not accept funding from any news publisher or content producer.
Why does GDI work with governments?
The majority of GDI's work is about identifying sites that are supported by hostile state actors. As such, GDI is periodically contracted by governments to conduct academic studies of the news ecosystems in countries under the influence of authoritarian regimes, such as China and Russia. Disinformation propagated by authoritarian governments and their allies has escalated since Russia's 2022 invasion of Ukraine. Combatting disinformation is therefore critical to national security and protecting democracies around the world. GDI has never worked with—and will never work with— any government to conduct research into that government's own country.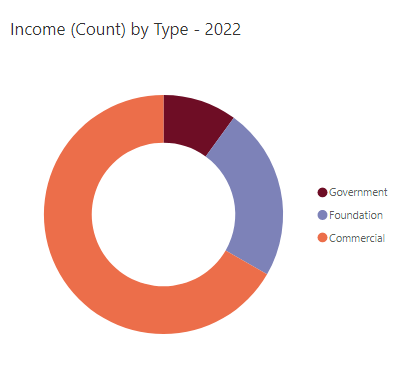 What does GDI do with the funding it receives?
GDI is a not-for-profit organisation. This means that all income is reinvested in support of our mission to defund disinformation. This is key to supporting the independence pillar. We operate via registered charities in the US and Europe and a Limited company in the UK.  The financial reports for these entities are publicly available.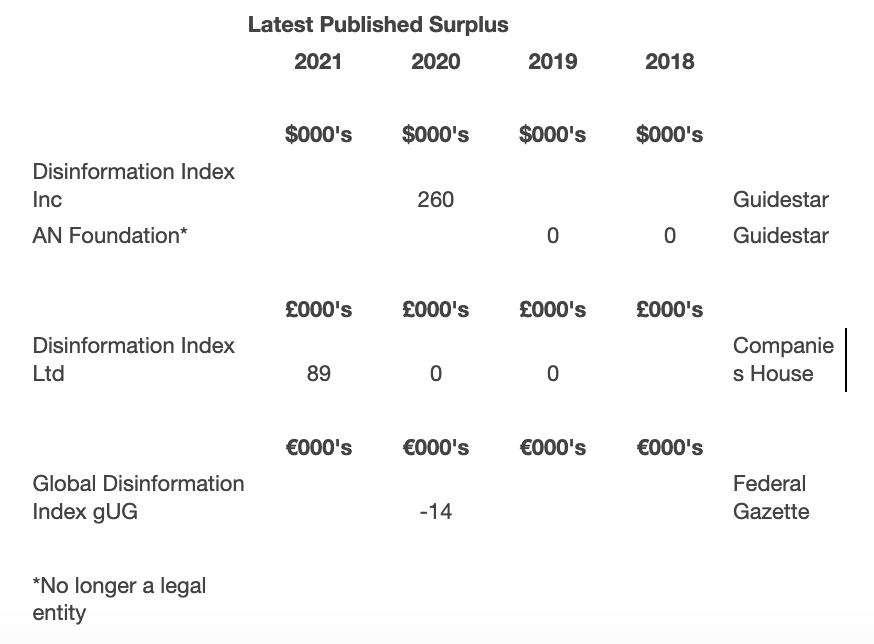 GDI is a small, independent, global not-for-profit organisation. GDI employs a diverse mix of personnel and in some instances works with local partners to ensure that the Neutrality pillar is properly reflected in our work.